UI Overhaul
I'm not really good at post titles, so going to keep them short from now.
A really old project of mine started gaining a bit of attention the past few days and I thought that I've been planning on making it look good for quite a while, I should just sit and redesign it once and for all.
So, when I woke up at 4 , unable to go back to sleep, I decided to make a design change.
Old Todo , this is what it looked like and here's the new one, Todo
I'll add an image for everyone else to have a look at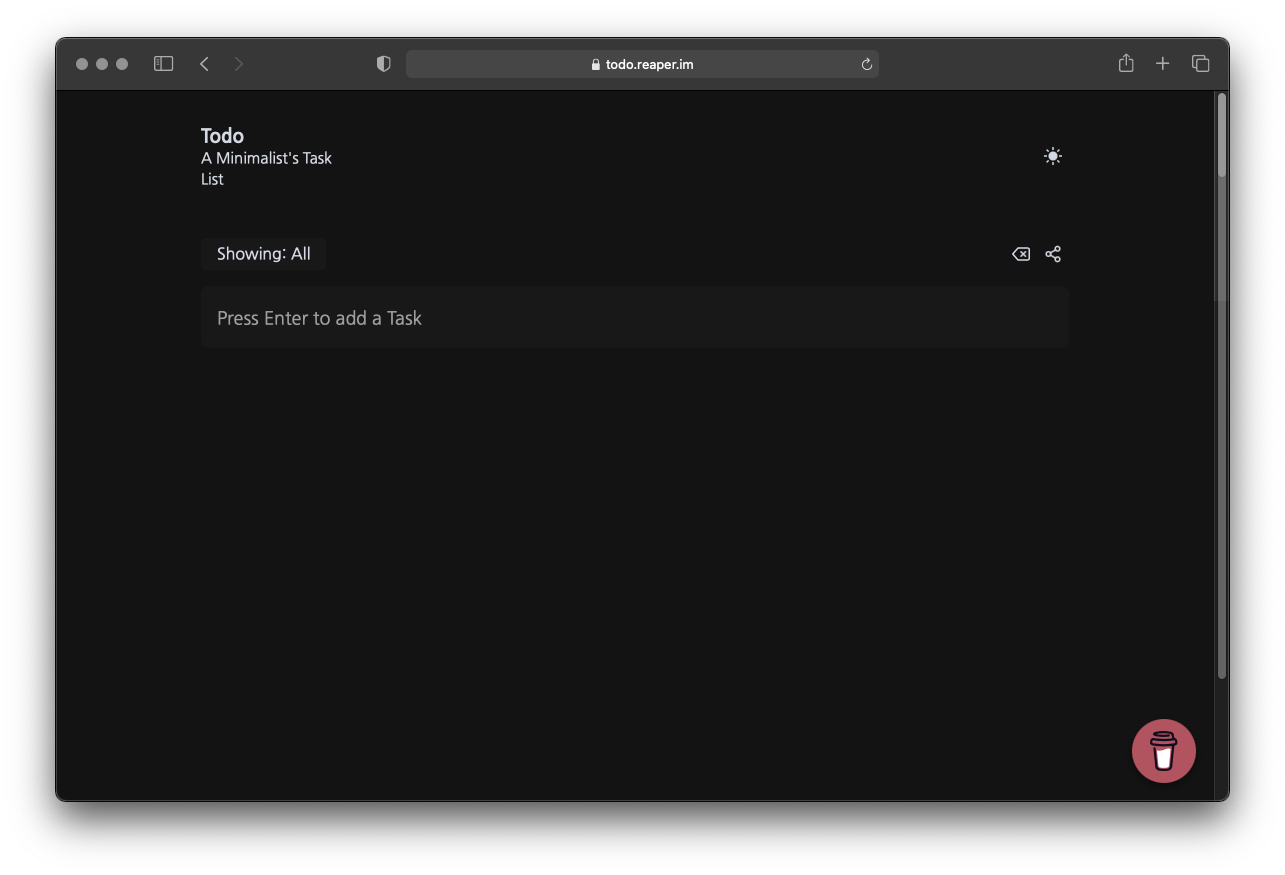 So let's go through everything that's there.
Features
the obvious one first, Dark Mode Support
Addition of tasks, it's a todo list (what were you expecting?)
Filter by state, you toggle between, All, Completed, Pending
Power menu to change theme and filter by state(coming soon)
PWA, you can install it if you're using chrome on desktop and Safari (Add to Home) / Chrome (Add to Homescreen) on iOS and Android respectively
Offline support (cause pwa), and your tasks stay in your browser, there's no sync, though you can share an encoded link to people who you'd want to share the tasks with.
Import tasks from shared URL into your task (coming soon)
And as always, it's free. Though you should try supporting the DEV!